Send Inquiry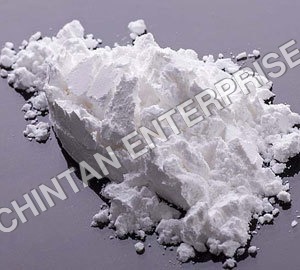 Sodium Iodide Price and Quantity
Sodium Iodide Specification
Power

Chemical Grade

99%

Industrial Lab Chemicals
Sodium Iodide Trade Information
Cash in Advance (CID) Cash Advance (CA)

1 Ton Per Week

1 Week

All India
Product Description
Sodium iodide is a synthetic compound made out of sodium (Na) and iodine (I). It is ordinarily found as a white, glasslike powder and has different applications in medication, industry, and logical examination. Sodium iodide is utilized in different modern applications, incorporating as an impetus in substance responses, a stabilizer in certain plastics, and a part in phosphors for assembling sparkle locators utilized in radiation recognition gear.
Specifications of Sodium Iodide:
| | | |
| --- | --- | --- |
| 1. | CAS No. | 7681-82-5 |
| | Mol. Weight | 149.89 |
| 2. | Mol. Formula | NAI |
| 3. | Category | Expectorant & Iodine Supplement |
| 4. | Description | White or almost white, crystalline powder or colourless crystals, odourless, hygroscopic. |
| 5. | Solubility | Very soluble in water, freely soluble in alcohol and in glycerin |
| 6. | Appearance of solution | 10% aqueous solution is clear and colorless |
| 7. | Alkalinity | Passes as per Pharmacopoeia |
| 8. | Iodates | Passes as per Pharmacopoeia |
| 9. | Sulphates | Passes as per Pharmacopoeia |
| 10. | Thiosulphates | Passes as per Pharmacopoeia |
| 11. | Heavy metals | Passes as per Pharmacopoeia |
| 12. | Arsenic and cyanide | Passes as per Pharmacopoeia |
| 13. | Barium | Passes as per Pharmacopoeia |
| 14. | Nitrate, nitrite and ammonia | Passes as per Pharmacopoeia |
| 15. | Iron | Passes as per Pharmacopoeia |
| 16. | Loss on Drying | Not more than 2.0 % w/w |
| 17. | Assay | Between 99.0% and 100.5 % w/w |
Uses:
It is used to treat and prevent iodine deficiency. It is used in thyroid function tests and thyroid imagingand to treat hyperthyroidism and thyroid carcinoma.
Standard Packing:
25 Kg Fibre Drum / HDPE Drum with double inner polythene ba
FAQs of Sodium Iodide:
Q: What are the clinical purposes of sodium iodide?
A: Sodium iodide can be utilized in medication for different purposes. It is utilized as a wellspring of iodine in iodine-lacking weight control plans and can likewise be utilized in radiology as a differentiation vehicle for imaging specific pieces of the body, like the thyroid organ.
Q: How is sodium iodide utilized in radiology and atomic medication?
A: In radiology and atomic medication, sodium iodide is many times utilized as a radioactive tracer. Radioactive sodium iodide (generally iodine-131) can be managed to patients for imaging and therapy of thyroid circumstances and particular sorts of malignant growth, like thyroid disease.
Q: Is sodium iodide utilized in the treatment of thyroid problems?
A: Indeed, sodium iodide can be utilized to treat specific thyroid problems, especially hyperthyroidism and thyroid disease. Radioactive sodium iodide is taken up by the thyroid organ, where it transmits radiation that can help recoil or obliterate overactive thyroid tissue or thyroid malignant growth cells.
Q: Are there any wellbeing concerns related with the utilization of sodium iodide in medication?
A: The utilization of sodium iodide, particularly in radioactive structures, is painstakingly controlled and directed by medical services experts. There are radiation wellbeing precautionary measures set up to limit openness to the two patients and clinical staff. The advantages of involving sodium iodide in clinical medicines normally offset the potential dangers when utilized accurately.
Enter Buying Requirement Details
Other Products in 'Laboratory Chemicals' category