Send Inquiry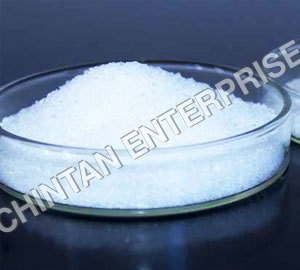 Sodium Citrate Dihydrate Price and Quantity
Sodium Citrate Dihydrate Specification
Chemical Grade

100%

Power

Industrial Lab Chemicals
Sodium Citrate Dihydrate Trade Information
Cash in Advance (CID) Cash Advance (CA)

1 Ton Per Week

1 Week

All India
Product Description
Sodium citrate dihydrate is a flexible synthetic compound generally used in different enterprises, including food creation, drugs, and lab settings. This white, translucent powder, known for its exceptional properties, assumes fundamental parts in food protection, drug details, and logical examination. Its applications range from controlling corrosiveness in food sources and refreshments to filling in as a urinary alkalizing specialist in medication. Sodium citrate dihydrate's capacity to settle pH levels and go about as an emulsifying specialist makes it a significant fixing in various items, influencing both the taste and wellbeing of consumables. Its importance reaches out past the culinary world, as it is likewise a major part in lab science, where it helps with keeping up with stable pH conditions for different synthetic responses and logical methods. Understanding the qualities and utilizations of sodium citrate dihydrate is fundamental for those engaged with these different businesses, as it assumes a crucial part in guaranteeing the quality and viability of various items and cycles.
Specifications of Sodium Citrate Dihydrate:
| | | |
| --- | --- | --- |
| | CAS No. | 6132-04-3 |
| | Mol. Weight | 294.11 |
| | Mol. Formula | Na3C6H5O7.2H2O |
| | Category | Emulsifying salts, buffering agent, anticoagulant agent. |
| | Description | White or almost white, Free flowing granules and fine powder, essentially free from foreign matter. Odour less. |
| | Solubility | soluble in water 29.4g/lit at 20 deg., Insoluble in alcohol. |
| | Alkalinity | 7.5 to 9.0 |
| | Heavy Metals | Maximum 10.0 ppm |
| | Lead | Not more than 2 ppm |
| | Water | 10.0 to 13.0 % |
| | Assay | Between 99.0% and 100.5 % w/w |
Uses of Sodium Citrate Dihydrate:
Sodium citrate is sodium salt of citric acid. It has sour taste similar to citric acid. It is often used as a food preservative and as a flavouring in the food and beverage industries.

In pharmaceutical industries it is used to control PH. It may be used as alkalizing agent, buffering agent, emulsifier or sequestering agent.

Soft drinks, energy drinks and club soda all use sodium citrate for the tart flavour.

Standard Packing:

25Kg HDPE Bags inner lining with polythene bag.
FAQs of Sodium Citrate Dihydrate:
Q: What is sodium citrate dihydrate?
A: Sodium citrate dihydrate is a sodium salt of citrus extract that is normally tracked down as a white, translucent powder. It has different purposes in the food business, drugs, and as a research facility reagent.
Q: What are the normal purposes of sodium citrate dihydrate in the food business?
A: Sodium citrate dihydrate is utilized as a food added substance, fundamentally for its emulsifying and buffering properties. It can assist with controlling corrosiveness, work on the surface of specific food sources (e.g., cheddar sauces), and forestall the crystallization of sugar in confections and drinks.
Q: Might sodium at any point citrate dihydrate be utilized as a prescription?
A: Indeed, sodium citrate dihydrate can be utilized as a prescription. It is many times recommended in oral answers for deal with conditions like urinary plot contaminations and kidney stones. It fills in as an alkalizing specialist, assisting with making pee less acidic and possibly forestalling the arrangement of particular sorts of gems in the urinary lot.
Q: How is sodium citrate dihydrate utilized in research center settings?
A: In labs, sodium citrate dihydrate is utilized as a cradle arrangement in different substance and biochemical tests. It keeps a steady pH level in responses and is ordinarily utilized in research and scientific science.
Q: Is sodium citrate dihydrate alright for utilization?
A: Sodium citrate dihydrate is by and large perceived as protected (GRAS) when utilized as per the rules laid out by administrative offices, like the U.S. Food and Medication Organization (FDA). In any case, similar to any food added substance or prescription, it ought to be utilized as coordinated and with some restraint.
Enter Buying Requirement Details
Other Products in 'Laboratory Chemicals' category